Our team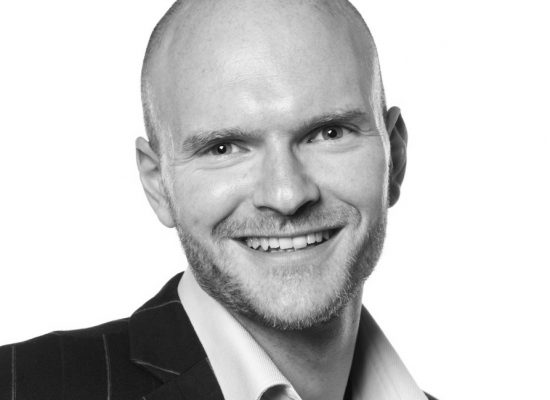 Nathan Waterhouse
Founder & CEO
Nathan is a highly experienced consultant and innovator. He has helped start and launch several businesses during his eleven years at IDEO including award winning OpenIDEO.com and IDEO's OI Engine, IDEO's open innovation software platform. As a consultant, Nathan has worked with a range of organisations to help them advise and deliver on innovation targets including Hewlett Packard Enterprises, Shell, British Airways and Harvard Business School. Nathan is passionate about his kids, and is a health geek.
What our clients say
Nathan and Tom have done an excellent facilitation job. The exercises were short and dynamic and we really manage to get a concrete experience of design thinking in half a day. We also managed to apply our newly acquired experience on one of our key internal topic. We are very happy with the outcomes, given the short period.
Yann Barthelemy
Innovation Manager, IT, Societe Generale.
Of all the people I've ever worked with, Nathan stands out as one of the most trusted and helpful advisors and mentors. His insights to strategic issues are spot on, but perhaps even more important are his tremendous insights to people. I feel lucky to have had Nathan as an advisor.
Jason Rissman
Managing Director, OpenIDEO.com, IDEO
Latest news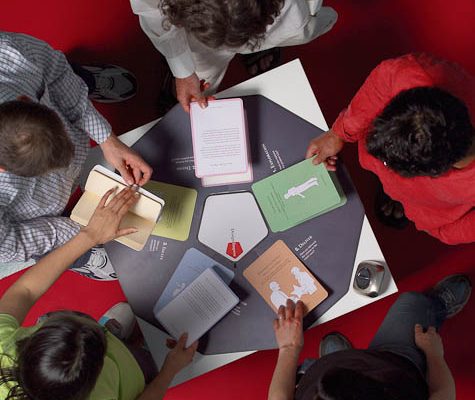 This week we had the pleasure of giving MA product design students at London's St Martins college of design at UAL an introductory workshop to Design Improv™. The students were helping Renault develop future car visions – around areas such as modularity, autonomous driving and mobility as a service. Design Improv™ is a game and methodology that […]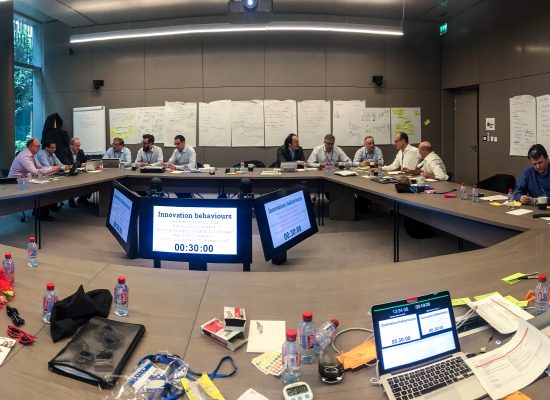 We just developed a new game for a workshop with Société Générale. They needed a way to experience Design Thinking for their senior leaders and think quickly transition to thinking how they could begin to support innovation within the leadership team of the IT group. The game centres around seven pillars of organisational behaviours that I've seen […]
See all our news